History is simply a piece of paper covered with print.
With a long-standing reputation for meeting extreme deadlines while maintaining the highest quality, Champ Printing is your reliable source for printed communications. Our wide range of equipment enables us to produce printed material within our facility in the most cost-effective and economical manner possible. As an environmentally conscience company, we are dedicated to providing the best green and environmental printing services and products.
About Champ
We consider ourselves to be a right-sized printer – large enough to handle any print run but also sized to be flexible to be able to meet and adjust to the needs of our clients at any time. Ethically, we are driven by right-minded fundamentals. We don't want to just do the job, but rather do what is right, good and sound for our company and you, our client. We want to be your "one stop shop" for all your printing needs.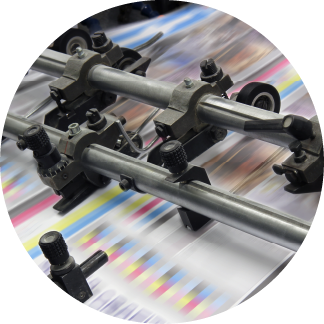 Accreditations and Sustainability
Champ is proud to be an accredited Idealliance® G7 Master Colorspace Facility. Our presses and equipment are calibrated to meet their strict color accuracy tolerances through the entire printing process.
Also, as an environmentally conscious printing company, we are FSC® Certified, use vegetable (plant) based inks and have recycling protocols for unusable and discarded stock from projects.
Learn More